Award Winner Cgi Animated Short Film "Aazar"
thumb_up
1
remove_red_eye
84
question_answer
0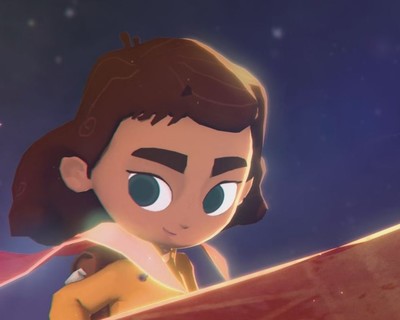 Animated Shortfilm "Aazar"
4 awards as best animated short, 2 special mentions and more than 50 nominations in film festivals around the world.
Synopsis:
Aazar is on a cosmic journey towards planet Earth. As she gets closer to the blue planet, obstacles she never imagined will change her destiny forever.
__________________
Produced and Directed by
Alberto Rodríguez http://www.artberto.es/
Alice Labourel http://www.alicelabourel.fr/
Fabián Riquejo https://www.whoisfab.com
Ignazio Acerenza https://www.instagram.com/ignazio_con...
Jose Luis Herrera https://vimeo.com/90259165
Juan González https://www.linkedin.com/in/jgzleiva/
Co-Production with: Universidad Pompeu Fabra - Barcelona School of Management
Graduation shortfilm - Master in Animaton
Music by Sylvain Couesmes and Javier Badía
Thanks to: Bruno Simões as a General Advisor
________________
Category : Animation
Software Used : Maya , ZBrush , Mudbox , Photoshop , After Effects